Sri Lanka is home to many unique species, animals, and plants found nowhere else on the planet. So, it's no surprise that wildlife destinations in Sri Lanka will provide you with wonderful experiences. Because of the vast number of species that call Teardrop Island home, the island is also famous as one of the world's top five biodiversity hotspots.
Continue reading to find out what you can find in some of Sri Lanka's major national parks and other renowned wildlife hotspots. Also, we've highlighted the finest of what the Indian Ocean's Pearl has to offer nature lovers. In addition, this thorough guide includes statistics and numbers for your reference.
Sri Lanka Wildlife Statistics
Sri Lanka has the most blooming plants, mammals, amphibians, and reptiles in all of Asia:
140 mammal species
There are 435 bird species
59 amphibian species.
174 reptile species.
4000 flowering plant species
107 freshwater fish species.
To prove that Sri Lanka is the premier wildlife destination in the world, we provide you with the following distinctive features:
1. Sinharaja Rainforest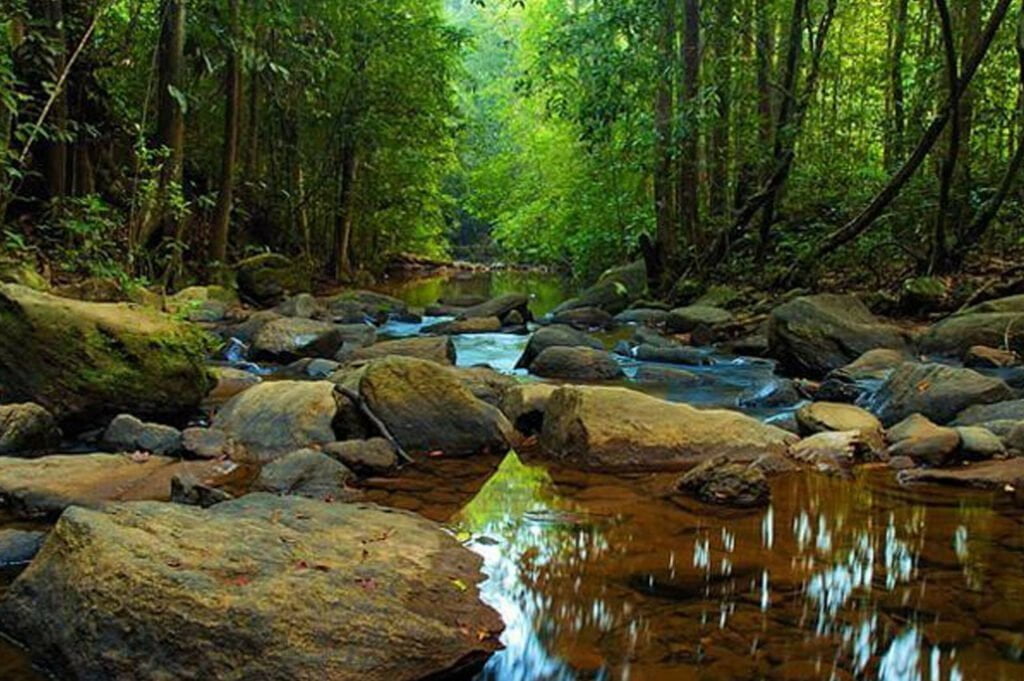 This UNESCO World Heritage Site of worldwide importance is in the Sabaragamuwa region of Sri Lanka. The Sinharaja Rainforest Reserve is the last remaining tropical lowland forest in Sri Lanka. And more than 60% of indigenous trees, 21 unique bird species, and a few uncommon invertebrates, reptiles, and amphibians. Moreover, this reserve is bordered by rivers on three sides and a tea plantation on the fourth. It has a total size of around 18900 acres.
The Sinharaja Forest Reserve is well-known for its birdlife, with 19 of the country's 20 unique bird species discovered there. Visitors touring Sri Lanka may observe endangered species such as the Wood Pigeon, Green-Billed Coucal, Blue Magpie, etc. In addition, Lanka is home to eight unique animal species, including badger mongooses, toque macaques, etc.
2. Yala National Park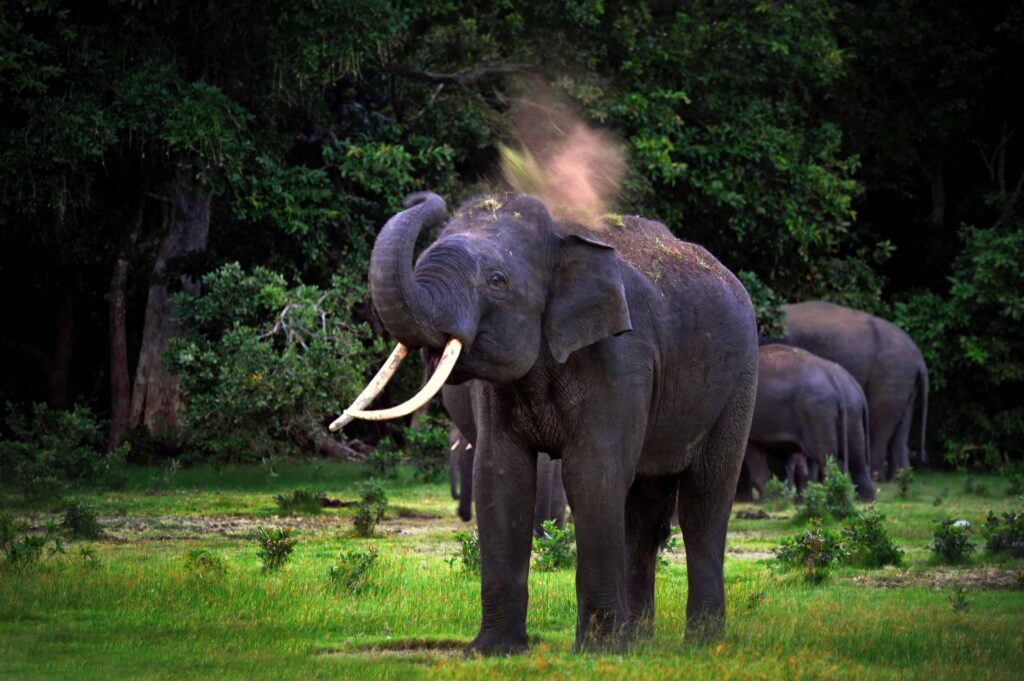 Yala National Park, Sri Lanka's second-largest and most renowned, borders the Indian Ocean and is in the country's southeast. The park has five blocks. However, just two blocks accessible to the public to protect the natural environment. Crocodiles, deer, monkeys, elephants, buffaloes, sloth bears, birds, and, of course, the elusive leopards can all be seen on a wildlife drive in Yala National Park.
There are about 40-50 leopards in the region. But your chances of sighting one depend on your luck since leopards are extremely timid and may easily be disguised on the grassy plains. Yala is one of the must-visit wildlife destinations in Sri Lanka.
3. Udawalawa National Park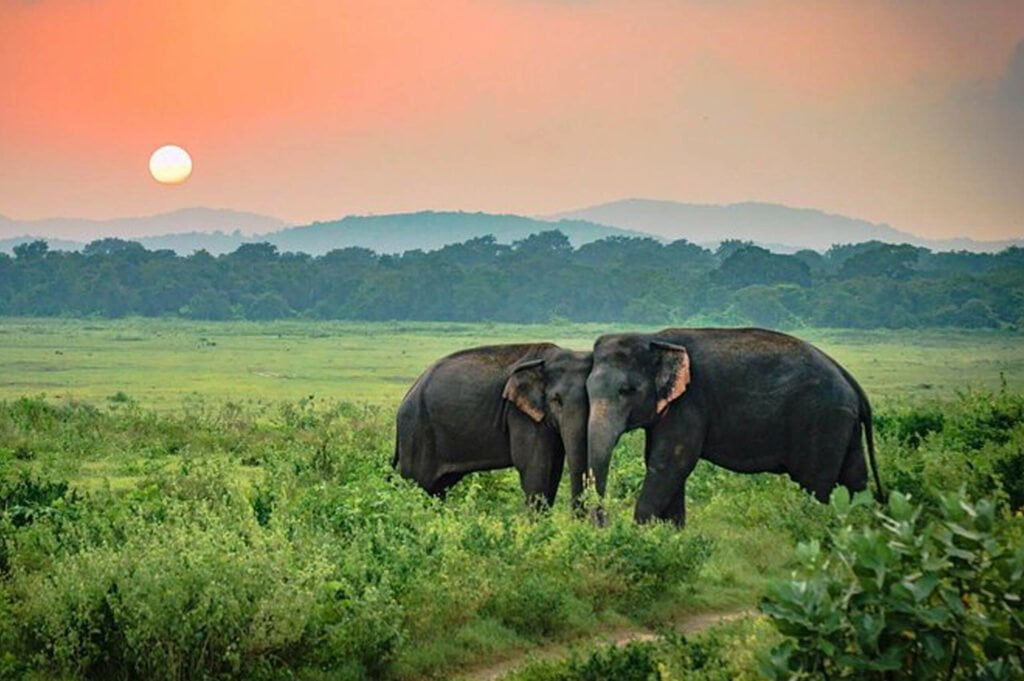 Udawalawe National Park is Sri Lanka's sixth-biggest wildlife sanctuary. It's well-known for its huge elephant population and bird population. Therefore, the park is a perfect place for bird watching lovers. The park is located on Uva and Sabaragamuwa, approximately 170 kilometers from Colombo and a 4-hour journey away. And the habitats you will encounter while driving around on your jeep safari searching for wild elephants include marshes, meadows, and bush woods.
4. Kumana National Park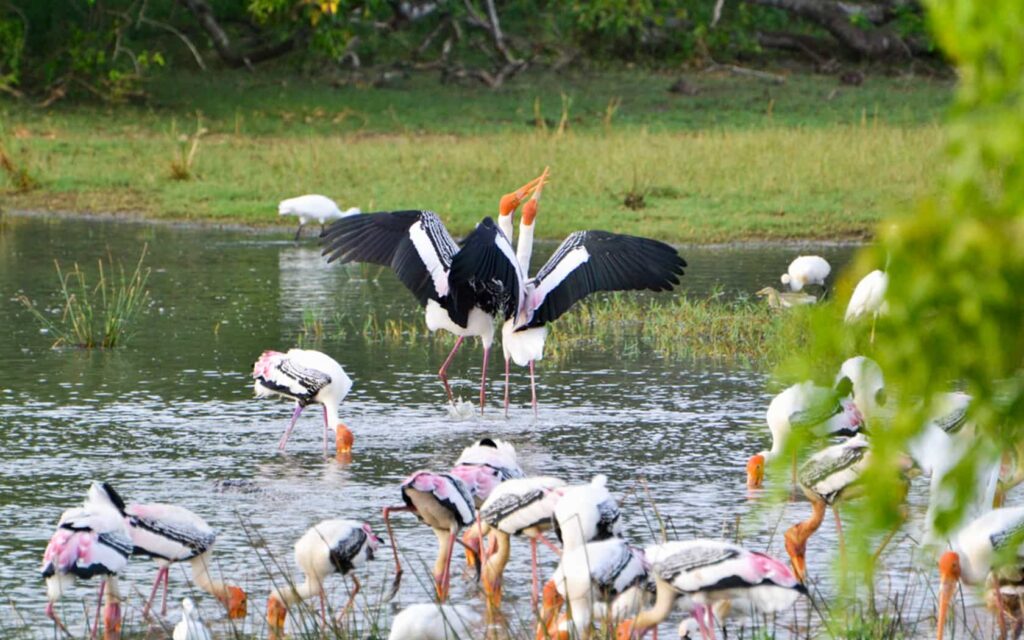 The Kumana National Park, also in the southeast of Sri Lanka, is a famous eco-tourism destination. It's also an important nesting and breeding site for local and migratory birds. And the diverse wildlife thrives in the park's vast natural mangrove swamps, as well as various tanks and lagoons. The Kumana Bird Sanctuary is home to 255 of Sri Lanka's 400 recorded bird species.
5. Gal Oya National Park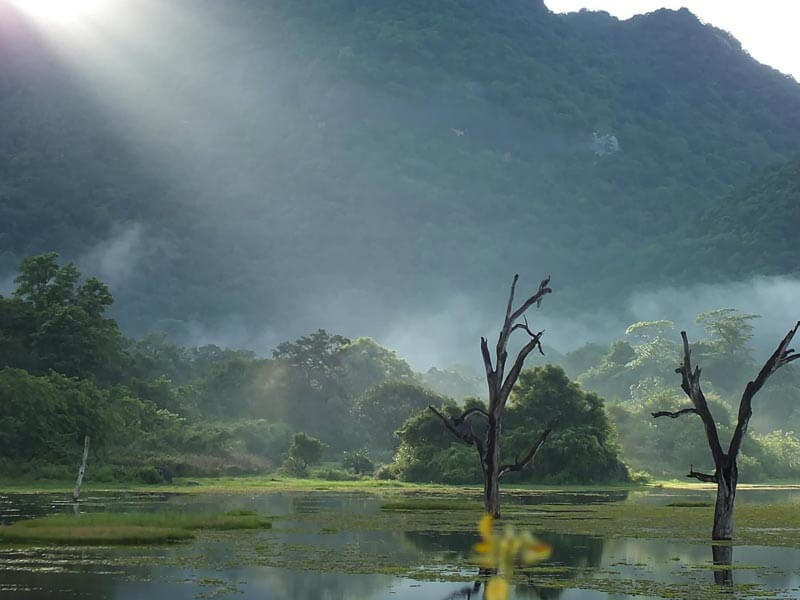 Gal Oya National Park, created in 1954, is Sri Lanka's most unspoiled National Park, serving as the catchment region for the country's biggest reservoir. This hidden treasure is located approximately 315 kilometers northeast of Colombo and requires a 5–6-hour journey to get to it.
Nature enthusiasts will appreciate the stunning mountain background, encounters with elephants, leopards, sloth bears, water buffalo, and a wide variety of birds such as storks, egrets, herons, eagles, and orioles, in addition to the varied topography of lakes and jungle woods.
6. Minneriya National Park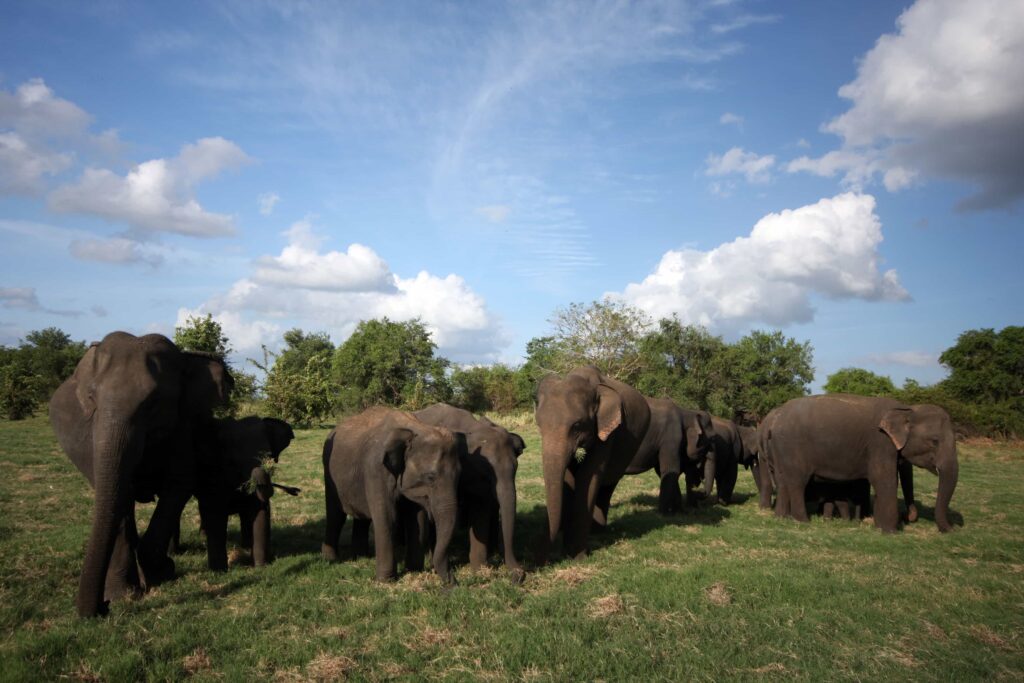 Do you want to see the biggest general assembly of wild Asian elephants in one location? And this is the place to do it. One of this national park's attractions is a 249 square kilometer reservoir constructed approximately 15 centuries ago by an ancient King of Sri Lanka.
Visitors may see a gathering of approximately 200 wild Sri Lankan elephants on the reservoir's shores during the dry months of August to October, along with magnificent bird types, such as painted storks, giant pelicans, and herons.
Other species, like crocodiles, toque macaques, deer, buffalo, sambar, and, on rare occasions, leopards, are there to enjoy in the park's scrub, woods, and wetlands.
7. Bundala National Park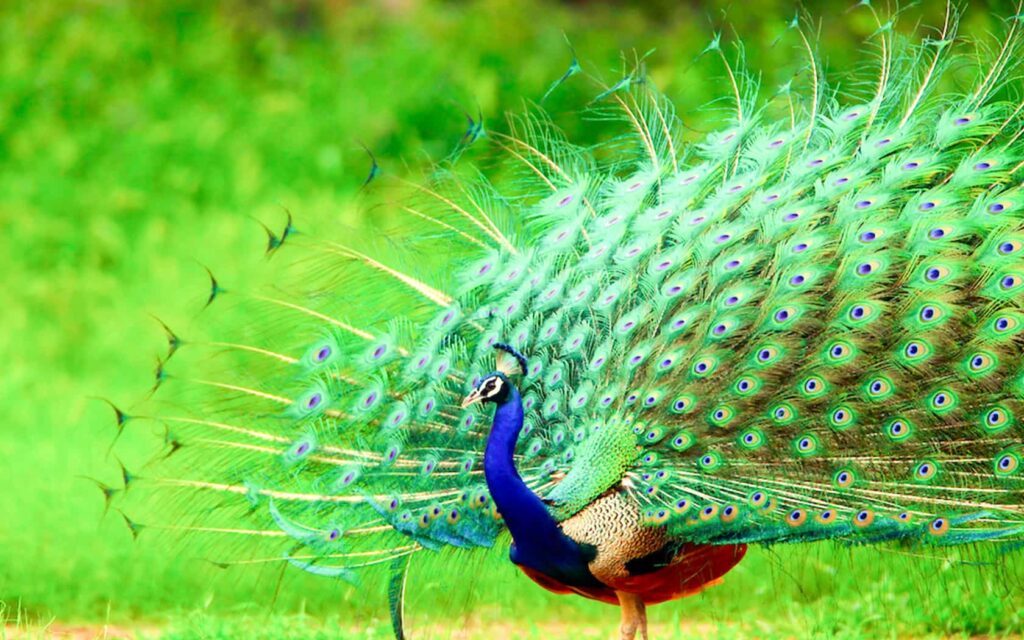 Bundala National Park is an important nesting site for migratory waterbirds from all over the globe who are attempting to avoid the severe winters. There are 197 bird species here, 100 of which are water birds. Also, 58 of which are migratory, with the flamingos, which move in huge groups, being the most popular. The park is about 250 kilometers from Colombo and is located near the city of Hambantota in southern Sri Lanka.
During your Bundala wildlife and nature tour, you will see Black-Headed Ibis, Black-tailed Godwit, the Painted Stork, Terns, and many other bird species, as well as mammals, butterfly species, amphibians, and reptiles.